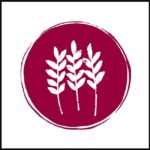 Pastor Mike Spencer - Chaska, MN

Oct 3, 2022 • 58:07

What does it look like to live a Christ-centered life? Pastor Mike talks today about partnering with God in your life.

Citizens of Heaven

Sep 26, 2022 • 43:12

Paul describes the difference between how those who have their minds on earthly things live & how we live as believers. Our citizenship is in heaven and we are waiting for the glorious return of Jesus!

Follow my example

Sep 19, 2022 • 44:26

How do we "Live Up" to what God has called us to? Paul tells the church to keep their eyes on those who live like he does and also to follow His example of following Christ.

Living up to what we have attained

Sep 14, 2022 • 44:57

Paul challenges us to "Live Up" to what we have attained. Let's find out what that means!

Forgetting what is behind

Sep 6, 2022 • 36:36

It is easy to get 'stuck' in the past either from regret and guilt or nostalgia and pride.

Press on!

Aug 30, 2022 • 38:46

Paul makes a bold confession that he hadn't "arrived" yet. We need to avoid arrogance on one side and discouragement on the other in order to "press on"!

Guest Speaker: Michael Sanchez

Aug 22, 2022 • 35:33

Pastor Michael Sanchez from Gospel of Fire Ministries in Bryant, SD, gives us an update on how God has been using him to minister to the Hispanic people in our region and reminds us that God has equipped each of us with certain gifts to minister to one another as…

Philippians: Invitation to a Journey

Aug 16, 2022 • 46:40

We've probably heard the challenge from scripture to "take up our cross and follow Jesus," but what does that actually look like? We find out from Paul that it means we need to put to death anything in our hearts that doesn't honor or serve Jesus and only seeks to…

Guest Speakers: Frank and Lanita Vanderbush

Aug 11, 2022 • 1:33:03

Frank and Lanita share about Frank's miraculous recovery from COVID and how Jesus is truly the Waymaker!

Philippians: Cultural Christianity

Aug 5, 2022 • 37:22

Today we offer a definition of 'cultural christianity' vs what the Bible puts forth as the Gospel by which we are saved. Listen in and see what the difference is!