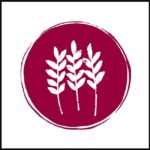 Feeding the 5000

Feb 6, 2023 • 44:05

Jesus feeds the 5000 is an incredible miracle that is found in all four gospels. Let's hear about that today.

Sunday 1-29-2023: Kingdom Economy

Jan 30, 2023 • 44:05

We learn today about 'partnership' in the gospel and a couple principles of how the Economy of the Kingdom of God works.

How many loaves do you have?

Jan 23, 2023 • 25:39

Pastor Steven talks about how we all have 'loaves' in our lives that God wants to use and multiply!

Stand Firm - the Secret of Contentment

Jan 16, 2023 • 40:35

Walking with Jesus should cause us all immeasurable contentment. ..but does it? Is it possible to walk in contentment in this time?

Let your life flow

Jan 9, 2023 • 43:39

We are all created for good works that God has in store for us to do. Where is the bottleneck or kink in the hose in your life?

How to Prioritize Jesus in my life

Jan 3, 2023 • 43:05

It is easy to get distracted and only think about God when we are hurting or on Sundays. This year, let's keep God first in our thoughts all year long!

The Great Reveal: When God shows up in your story

Dec 19, 2022 • 43:11

God could have chosen to reveal Himself and His plan in so many ways. Ultimately, He chose to reveal Himself in our story!

Follow the Star

Dec 12, 2022 • 14:48

Everyone is following something. What are you following?

Mental Health - Your Thinking Matters!

Dec 5, 2022 • 37:32

Paul continues giving tools in Philippians 4 on how to walk in emotional and mental health. Today we find out that your thinking matters...a lot!

The key to walking in God's strength and steadiness

Nov 28, 2022 • 51:36

We continue in Philippians 4 talking about emotional and mental health. We can participate in God's strength and steadfastness. Find out how today!